Revolutionizing the potency, bioavailability & delivery of natural products, announcement of groundbreaking scientific discovery.

CTFO announces Science Team using technology, widely used in the pharmaceutical industry, successfully demonstrated a proprietary 10xPURETM nanoemulsion technology that renders previously insoluble xanthones soluble and more potent, when formulated, than any other mangosteen supplement ever brought to market.

From the moment you TWIST & MYSTTM XanthoMystTM into your mouth, you'll LOVE the way the tiny Nanoemulsion droplets are absorbed through the soft tissue of your mouth and into your body so fast there's very little to swallow.

"This discovery radically alters our understanding of the extraordinary potency and delivery of nutrients, previously thought insoluble, now available for body ready bioavailability and absorption,"

says David D'Arcangelo, Global Marketing & Product Development for CTFO who was the team leader on the XanthoMystTM Discovery.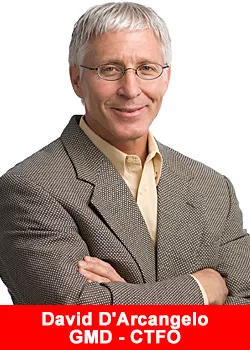 David added,

"XanthoMystTM is just the beginning. Just imagine the possibilities of knowing you are getting more of what you paid for to help you live your healthiest life."

David D'Arcangelo is the former co-founder with Anthony Robbins of the Financial Destiny Group of Companies, Chairman/President of two listed stock exchange companies, and recognized author, speaker, and entrepreneur.

David's uncanny ability to deliver breakthrough products that sustain first-mover advantage has captured the attention of entrepreneurs looking to leverage lead time on competitors and compress time with unlimited income potential.



Introducing Dr. Fred Templeman, XanthoMystTM consultant and medical advisor:

CTFO welcomes Dr. Templeman as a consultant and medical advisor focused on XanthoMystTM. More importantly, CTFO want to give our associates access to his counsel and wisdom as CTFO expands our footprint around the globe. Dr. Templeman, commented: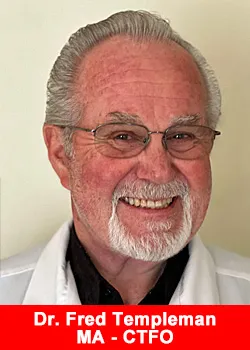 "I have followed Mangosteen for over 20 years now, from even before its introduction into the world supplement marketplace. I am enthusiastic about what, as a physician, I have observed that it can do for the human body across many organ systems."

Dr. Templeman went on to say, "I'm very excited about being able to work with CTFO using a cutting-edge Mangosteen product that takes advantage of diminished particle size for both bioavailability and effectiveness."

Kevin Fournier, CTFO President commented:

"We are excited about adding Dr. Templeman, the ultimate global expert on Mangosteen Xantho-Rich nutrients in the world.

The 10xPURETM discovery we made with XanthoMystTM provides our Associate Business Partners a groundbreaking lead product with the most compelling opportunity for building an expanding global business with the opportunity to earn additional income."

---
SHARE THIS TO:
---
About CTFO 2.0

Changing lives for the better is what CTFO is all about. Our priorities at corporate are Products, Pay & People. Breakthrough products backed by science, one of the highest payouts and lowest qualifiers in the industry, and people, as evidenced by bringing in Kevin Fournier, a world-class leader whose prior company did over $1 billion in sales, as President.

CTFO, founded in 2015, is a US-based health & wellness company doing business in the U.S.A., Canada, and fifteen other European countries. CTFO acquires, discovers, formulates, and distributes product solutions direct to consumers through its independent Associates' network sales & marketing teams. CTFO's vision - provide tools to empower people in business, health, and serving others; demonstrating the good news with quality, integrity, and generosity.

CTFO has come of age at 8 years old. We are perfectly positioned for significant growth in 2023 and believe the future for everyone in CTFO is incredibly bright. We would all be thrilled if you became part of this exceptional team pursuing our highly ambitious goals, together.

Disclaimer: These statements have not been evaluated by the Food and Drug Administration. This product is not intended to diagnose, treat, cure or prevent any disease. Individual weight loss results will vary. By using this site, you agree to follow the Privacy Policy and all Terms & Conditions printed on this site.